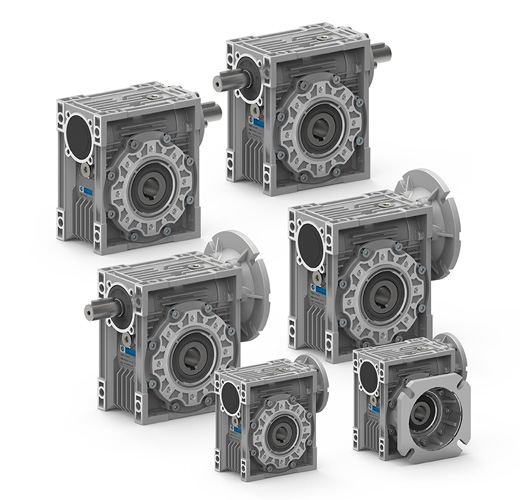 Single worm gearboxes, consisting of a single reduction stage through a worm/helical wormwheel pair, with reduction ratios between 7.5/1 and 100/1.
The range of single worm gearboxes consists of 10 sizes, ranging from 25 to 150.
All single gearboxes are available both with PAM input, in other words ready for direct connection to the electric motor, and with the extended solid input shaft for connection to an input transmission.
The product designation is as follows:
VP single gearbox, with PAM pre-arrangement
VI single gearbox with solid input shaft
The range is completed with the following series:
VP B single gearbox, with PAM pre-arrangement and second input
VI B single gearbox with solid input shaft on both sides