In a world that runs so fast, Sati succeeds in being competitive, and in making its customers competitive, too, because we deliver products immediately, timely, in whatever amount and everywhere in the world. Sati's warehouse is the strategical centre of the company. Our computerized system is a key tool to manage the flows of the wide range of products we handle.
Besides, Diogene allows us to come closer to our customers, who can enter orders, verify their shipments' progress, reprint their invoices: Diogene enables our customers to have real-time control on the status of their purchases."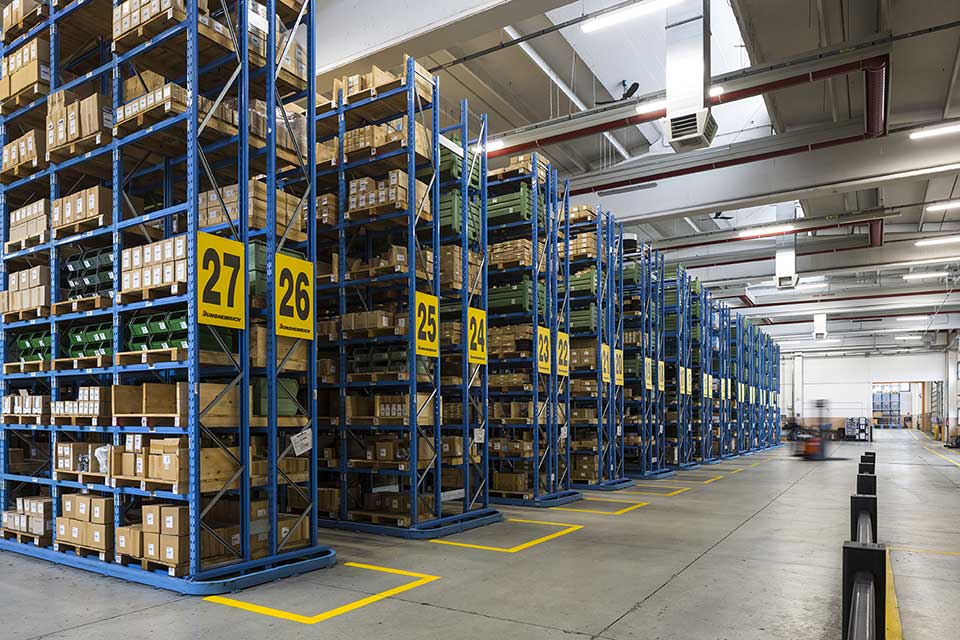 If the brain of our company is represented by the services we offer our customers, then the heart of SATI's operations is its warehouse. A heart more than 7 thousand square metres, organized to handle more than 10,000 articles in stock, and 20,000 shipments every year.
Sati has invested resources and enthusiasm to place its logistics system fi rmly at the state of the art. Our customers operate on a just in time basis so they need a constant and reliable supply of components. Order acquisition and the storage and transport of material are managed using IT tools. The warehouse has a state-of-the-art computerized logistics system, built around radiofrequency terminals.
Reception of incoming goods, quality control, storage, packaging and shipment: the entire work chain is managed by our logistics system, which guarantees control and traceability, of the product until it reaches your company.
In a high-speed world, Sati succeeds in being competitive, and giving you a competitive edge, because we deliver the product to you straight away, on time, in any quantity required and wherever in the world you may be.
From reception to shipment!
Sati takes care of its products with the same passion it devotes to its customers. From reception to storage and from shipment to arrival at the customer's premises, our products are constantly monitored by skilled personnel.
A highly computerized registration system, a clear and easy warehouse organization, along with cutting edge inspection and shipping procedures enable Sati to ensure its customers a fast and timely delivery of the products required.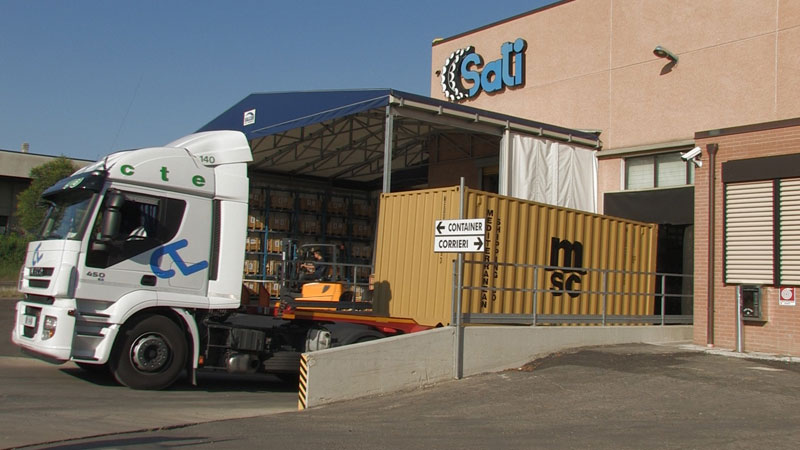 Strongly focused on the requirements of the market, and motivated by the desire of improving its service performances, Sati has developed Diogene, a leading-edge E-Business tool.
The functionalities offered by this software are much more sophisticated than the traditional virtual shopping cart: consistent with the philosophy of transparency which has always been integral part of our mission, Diogene opens a window onto our management system in real time. Once more, SATI's forward-thinking attitude confi rmed its leadership on the market. Diogene offers all our customers a wide range of functions, such as:
view our product database including list prices by means of powerful search functions
enter orders in real time, even importing files directly from your ERP
check the estimated delivery times of the goods required
view inquiries, current and already dispatched orders
track in real time the progress of orders and the shipment progress
print original invoices and view the details of shipments
view the updated statement of account