Sati obtains from CRIBIS D&B a prestigious acknowledgement and receives the "highest trade reliability and business soundness" certificate.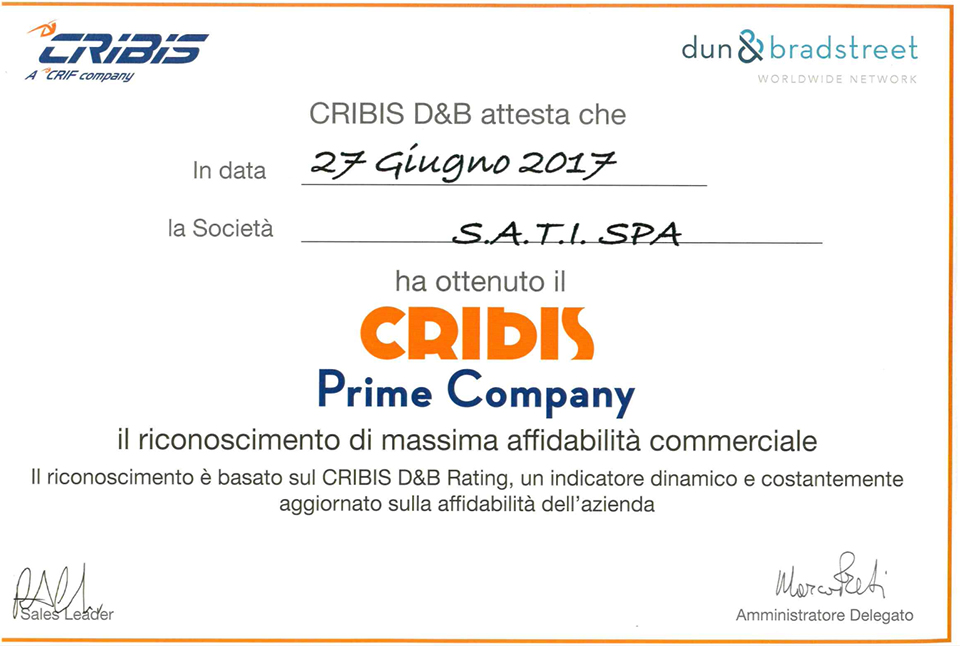 It is with great satisfaction that Sati achieves the Highest Reliability certificate for the second time.
The CRIBIS Prime Company is a widely recognized indicator of the trading reliability and business soundness of an enterprise. It's composed by 2 parts: the Risk indicator (1-4) resulting from the reclassification of D&B Failure Score, and the Financial Soundness (Equity/Corporate capital).
The RATING "1" achieved by Sati is therefore the result of excellence.